photographer + fiber artist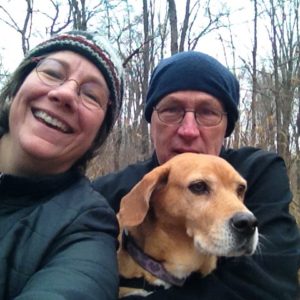 Dear Friends and Family,
Gary Dean Engle, my best friend and the love of my life died on April 5th at 1:05 pm. He had a severe stroke on April 1st. He passed on at the Cleveland Clinic Palliative Care Unit with his family literally at his side: Jooli, our beagle/lab mix dog was laying at his side. I was holding his hand and Jooli's front paws, her chin resting on my hand, her nose nuzzled against his hand. We were literally all connected. His death was beautiful, sacred and as peaceful and dignified as his life.
I would like people to be able to have something of his as a remembrance. If there is a photograph or piece of stitching you would like to purchase, please email me, or purchase online through this website. The photographs will not be signed because he didn't sign images in advance.
Pricing and sizing on this site are now flexible. Please offer what you can.I can be reached at jean.leathers@gmail.com.
Thank you for your love and support of this amazing man.
In loving kindness,
Jean Leathers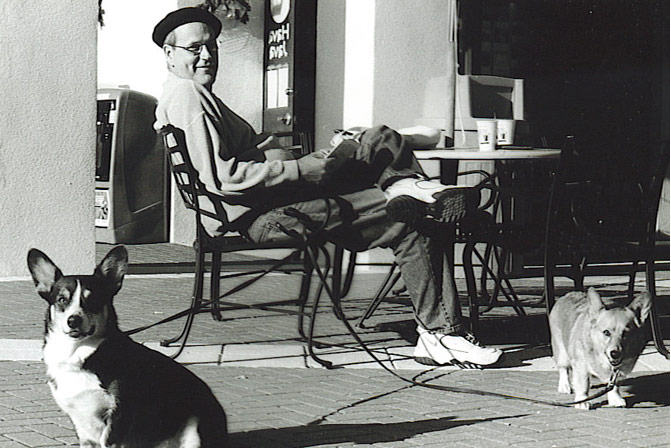 LOVING KINDNESS MEDITATION
This is what should be accomplished by the one who is wise,
Who seeks the good, and has obtained peace.
Let one be strenuous, upright, and sincere,
Without pride, easily contented, and joyous.
Let one not be submerged by the things of the world.
Let one not take upon oneself the burden of riches.
Let one's senses be controlled.
Let one be wise but not puffed up and
Let one not desire great possessions even for one's family.
Let one do nothing that is mean or that the wise would reprove.
May all beings be happy.
May they be joyous and live in safety,
All living beings, whether weak or strong,
In high or middle or low realms of existence.
Small or great, visible or invisible,
Near or far, born or to be born,
May all beings be happy.
Let no one deceive another nor despise any being in any state.
Let none by anger or hatred wish harm to another.
Even as a mother at the risk of her life
Watches over and protects her only child,
So with a boundless mind should one cherish all living things.
Suffusing love over the entire world,
Above, below, and all around, without limit,
So let one cultivate an infinite good will toward the whole world.
Standing or walking, sitting or lying down,
During all one's waking hours,
Let one practice the way with gratitude.
Not holding to fixed views,
Endowed with insight,
Freed from sense appetites,
One who achieves the way
Will be freed from the duality of birth and death.
Gary Engle is an international, award-winning artist living in Cleveland, Ohio who has been photographing since the 1980s. In the early 1990s, he served as a Founding Board Member of the Cleveland Museum of Art's Friends of Photography where he met Ray Metzger, a nationally recognized landscape photographer who became his inspiration. He began exhibiting his work in 2004 and continues photographing using 4×5 and 8×10 cameras.
Engle's portfolio consists of two distinct bodies of work. One is of landscape photography that leans toward the abstract, yet is clearly grounded in nature. The other is made up of emulsion studies created as darkroom photographs made without the use of a camera; an experimental darkroom process discovered accidentally. Emulsion on a totally black negative is softened, manipulated and then printed in the traditional darkroom process. He was awarded an Ohio Arts Council Individual Excellence Award for this in 2007.
Engle produces photographs in the traditional darkroom process, hand printing each to archival standards using fiber paper and finishing prints with selenium toning. Photographs are available in signed and numbered editions in silver gelatin prints up to 18″x18″, and digital prints to archival standards up to 40″x40″.